About us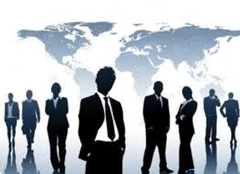 Our company was founded in 2003 with the aim to offer competitive, serious, competent and professional services to our customers.
Our Divisions:
are characterized by quickness and ability to follow and understand the needs of customers with the collaboration of professionals who have embraced its policy. They are ready to listen you working to consolidate the synergy relationship between customers and us.
Each of them is designed to provide a dedicated and specific service. This is the perfect synergy completely oriented towards customer satisfaction.
Each Division is ready to satisfy and to analyze every request providing, without any commitment, information and quotes:
The collaboration is definitely an added value both technical and commercial, and our company considers this concept so important to have it encapsulated in its name.
Sintec, in fact, means "Technological Synergies" to demonstrate how this aspect is important for us in which we firmly believe.
Our goals are to satisfy our customers and provide good value for money in spare parts, consumables materials and industrial materials.
Our slogan is:
"Sintec is the missing gear to the engine of your business"
We firmly believe that who trust in us can have the benefit of our commitment and our confidence, dedication and desire.